Charly's Pest Control has over 12 years of experience removing homes and offices of roaches, ants, bees, wasps, fleas, ticks, rodents, as well as other unwanted pests!
We offer one-time applications, month to month services, and yearly programs, all starting with a free review of your home/business, we can make a program that meets your requirements. To get familiar with our diverse administration designs and choices that are accessible to treat your home or business, reach one of our experts today!
Charly's Pest Control practices Integrated Pest Management (IPM). This a compelling and ecologically delicate way to deal with pest control that depends on a mix of sound judgment rehearses. IPM programs utilize current, far reaching data on the existence cycles of nuisances and their association with nature. This process, in mix with accessible pest control techniques, is utilized to remove harm by the most safest & effective methods, and with the most care to individuals, property, and the earth.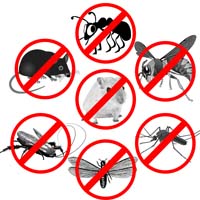 Here are some common pest and how we control them. 
When you live in South Florida, you can expect warm temperatures and about perfect climate all through the whole year; yet it requires that you need to shield your home from nuisances like termites, cockroaches, and rodents that stay dynamic all through the entire year as well. Be that as it may, don't stress! Shielding your home from disturbance, harming, and hurtful nuisances during the time is as simple as calling Charly's Pest Control.
Don't Let Pest Control You!
Call (561) 674-3335